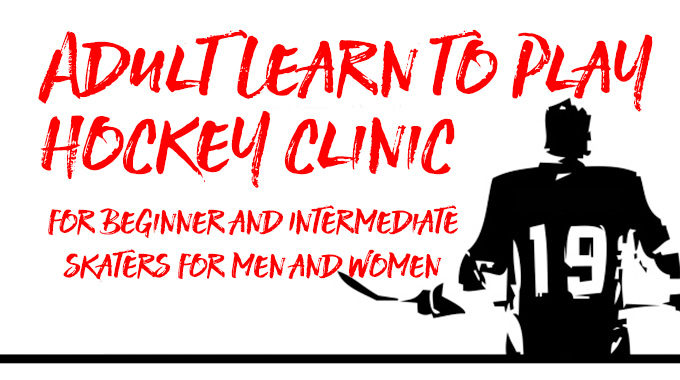 Adult Learn to Play Hockey Clinic
The Regency Ice Rink announces a new Adult Learn to play hockey clinic for Beginner and Intermediate skaters for men and women!
The cost of the clinic is $100 and includes eight sessions starting November 28 through December 12.
There are no partial participation fees. Full payment will be collected on your first session. Limited gear is available to borrow. The price includes skate rentals. You are required to wear a helmet. We strongly suggest knee and elbow protection.
The training concentration will be on skating skills. Passing and Receiving, shooting and puck handling will be covered.
There are opportunities to join rink run adult leagues for men. The rink is encouraging a weekly group for women to establish a pick up session. The Reapers is a women's team that also offers some playing opportunity.
---
Tuesday 11-28-17: 10:00PM to 11:00PM
Wednesday 11-29-17: 9:35 PM to 10:35PM
Saturday 12-2-17: 3:00PM to 4:00PM
Tuesday 12-5-17: 10:00Pm to 11:PM
Thursday 12-7-17: 10:00PM to 11:00PM
Saturday 12-9-17: 11:45AM to 12:45PM
Monday 12-11-17: 6:30PM to 7:30PM
Tuesday 12-12-17: 8:45PM to 9:45PM
---
SO DON'T LET THE KIDS HAVE ALL THE FUN! COME OUT AND LEARN TO SKATE AND PLAY HOCKEY!