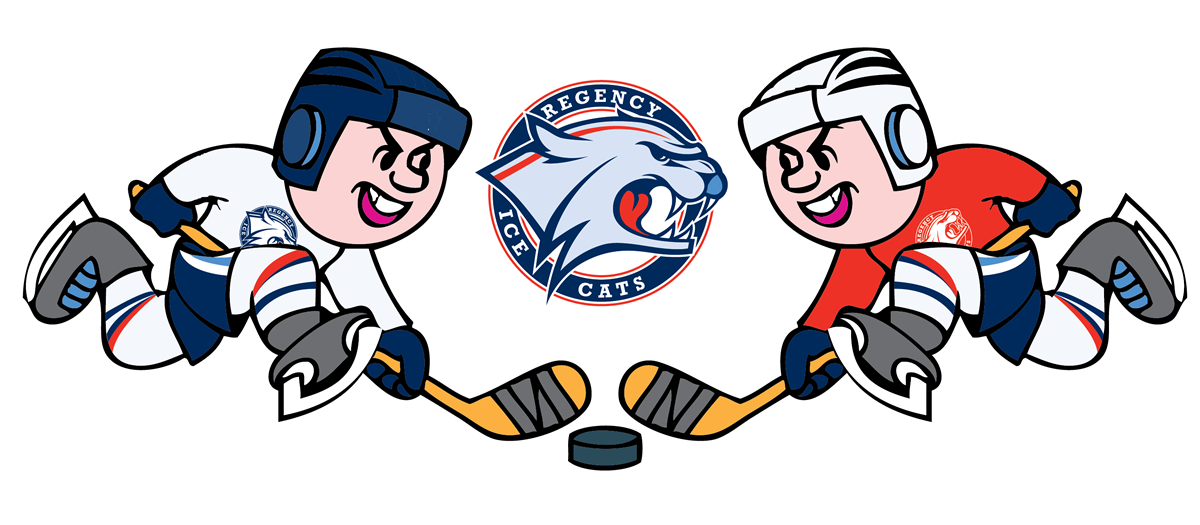 The Next Steps at Regency 

– it is fun, safe, and affordable!
Is your player ready to take the Next Steps — the Regency Ice Cats Panthers (in-house) 10u / 12u program is a great transition. This program is supervised, and fun. Fun is a key component in our House Developmental program.  
The Players are grouped by age and skill level. We concentrate on all the fundamental skills of hockey (skating, passing, shooting, handling the puck, and teamwork).
Join the team for a minimal cost and time commitment.
Our goal is to create a passion for a lifetime of athletic activities. There are no pre-requisites for participation. The player tuition is only $89 for 10 ice sessions! 
Jerseys are provided for use, and available for purchase if you desire.
All equipment is available and free as needed.
This program is compliant with USA Hockey's American Development Model (ADM). The Long Term Athletic Development (LTAD) component of the model stresses the need to expose young athletes to many different sports and athletic activities before any specialization, before age 13. The focus on the ABC'S of athleticism: Agility, Balance, Coordination, and Speed; to maximize athletic skills that can then applied to the sport of choice after age 12.
Check ADMKIDS.com for further information behind the science of the program can be found on the USA Hockey web site under the ADM link at usahockey.com and review the great information that is available.