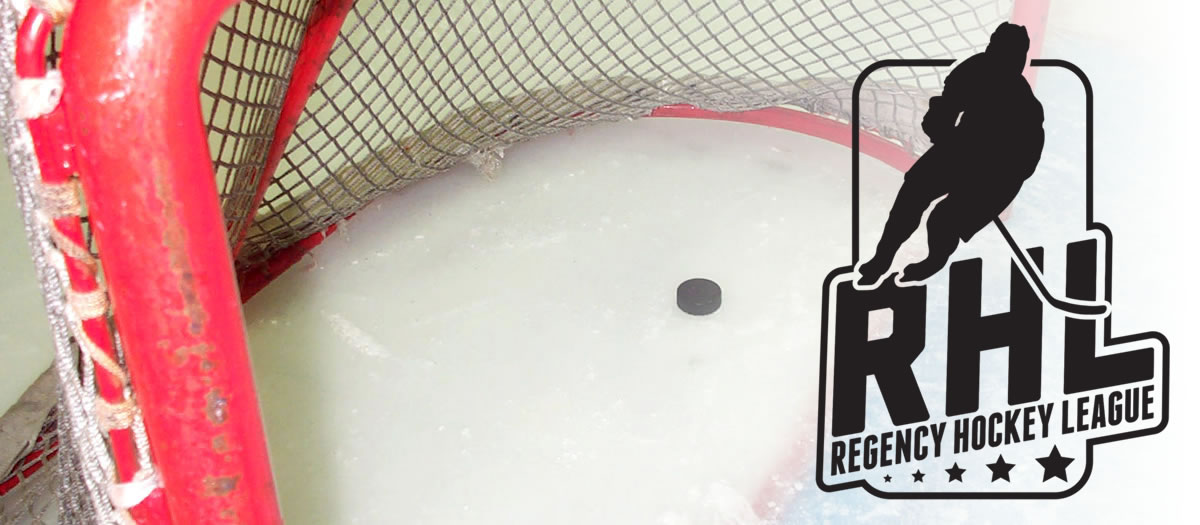 RHL is a highly competitive league that is sanctioned through USA Hockey. The league has a variety of skill levels best suited for a player's abilities. To learn more about the format of the RHL, visit their website.
Currently there are 20-24 Teams; Openings are available
Year Round
Session Length: 3 Sessions of 20 Games + Playoffs
For more information visit htosports.com/teams/regencyhockeyleague
---
Cost to Join
Fee: Varies (Varies According to Number of Players per Team)
Team captains will collect fees.
Additional Fees: USA Hockey* Registration Click Here to Register with USA Hockey
* September 1 – August 31, this USA Hockey Registration is good for all USA Hockey Sponsored activities at Regency and across the Country.
Contact
Phone: 717-391-6065
E-Mail: rhlhockey@comcast.net
Regency Hockey League (RHL)