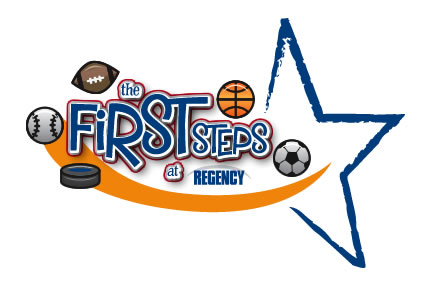 Come inside and Skate on the Pond! Experience the wonderful game of Hockey in a supervised, but unstructured fun-filled atmosphere. Wear gear, handle the stick and shoot the puck! Players are grouped by skill level, and we concentrate on a variety of skills. Along with our experienced hockey coaching staff, we also have a great group of interested parents who volunteer to help supervise all activities, and Fun is a key ingredient in our program. All equipment is available and free as needed.
In cooperation with USA Hockey, Regency Ice Rink has started this new learn-to-play ice hockey program called FIRST STEPS at REGENCY. The program is for boys and girls ages 12 and under. Our goal is to create a passion for a lifetime of athletic activities. Join us with your child. There are no pre-requisites for participation.
The cost is $89 for the 10 punch card. Walk-ons pay $12. 
The program is based on USA Hockey's new American Development Model (ADM). The Long Term Althlete Development (LTAD)component of the model stresses the need to expose young athletes to many different sports and athletic activities before any specialization prior to age 13. The focus on the ABC'S of athleticism: Agility, Balance, Coordination and Speed experienced in or on water, in the air, on the ground and on snow and ice has the greatest potential to maximize athletic skills that can then applied to the sport of choice after age 12.
CHECK www.ADMKIDS.com
Futher information behind the science of the program can be found on the USA Hockey web site under the ADM link at www.usahockey.com or go directly to www.ADMKIDS.com and review the great information avialable.
Join us anytime; We hope to attract many young athletes ages 12 and under to join us for a minimal cost and time commitment.
You can join us any Saturday at 9:00AM. The program is continual. We teach non skaters as part of this hockey program.
---
Cost to Join
$89 for the 10 week punch card. Walk-ons pay $12.
Contact
Name: Ray Ferry
Phone: 717-278-0621
E-Mail: rayferry1@aol.com
Learn To Play Hockey in Lancaster, PA