This Week at Regency (04-11-2016)
CPP Youth Evaluations Start Tonight!
---
BEGINNERS CLINIC REGISTRATION PARTY!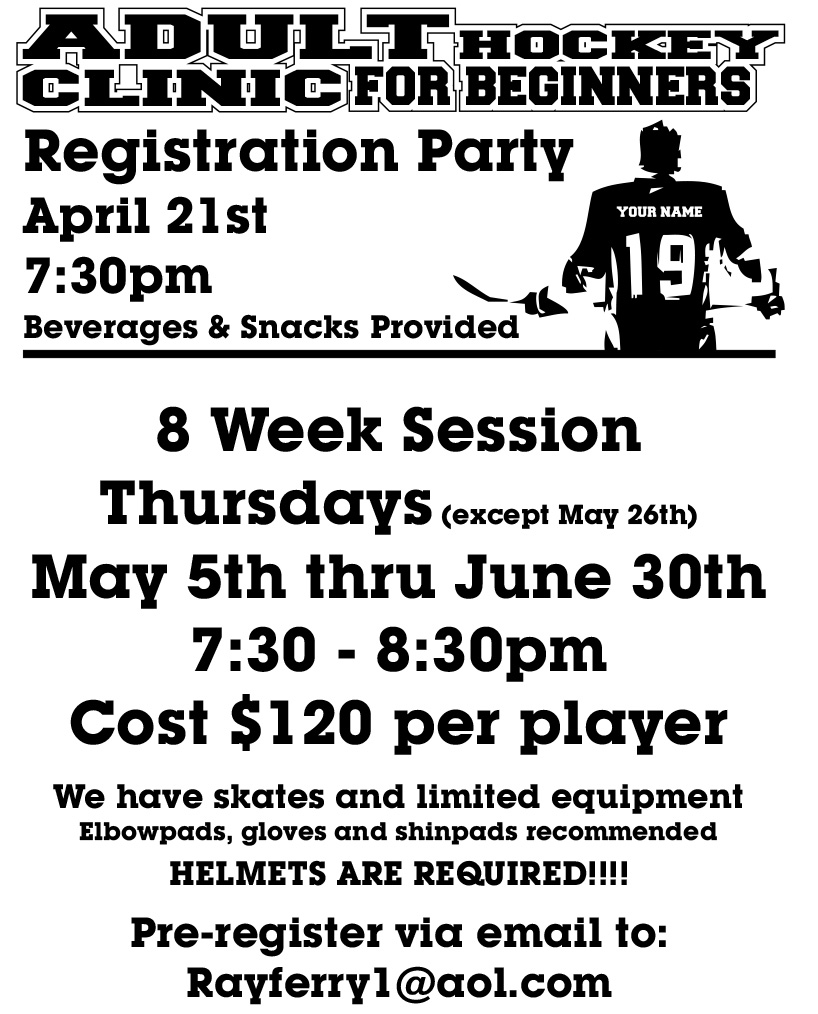 ---
New Public Skating Time
Every Saturday (5:30p to 9:00p) same admission, just more ice time!
---
Youth Learn-to-Play Hockey!
Every Saturday: 9:10am to 10:10am.
You can join us any Saturday at 9:10am. The program is continual. We teach non-skaters as part of this hockey program.