This Week at Regency (04-18-2016)
Central Penn Panthers JR Try Outs Continue This Week!
April 19 (Tuesday): 7:30p – 9:00p
April 20 (Wednesday): 6:40p – 8:10p
April 21 (Thursday): 7:30p – 9:00p
---
Central Penn Panthers YOUTH
If you have a child with a 2004 or a 2005 birth year that is interested in playing ice hockey the CPP youth club has available roster space. Please contact: info@CentralPennPanthers.com
---
BEGINNERS CLINIC REGISTRATION PARTY THIS THURSDAY!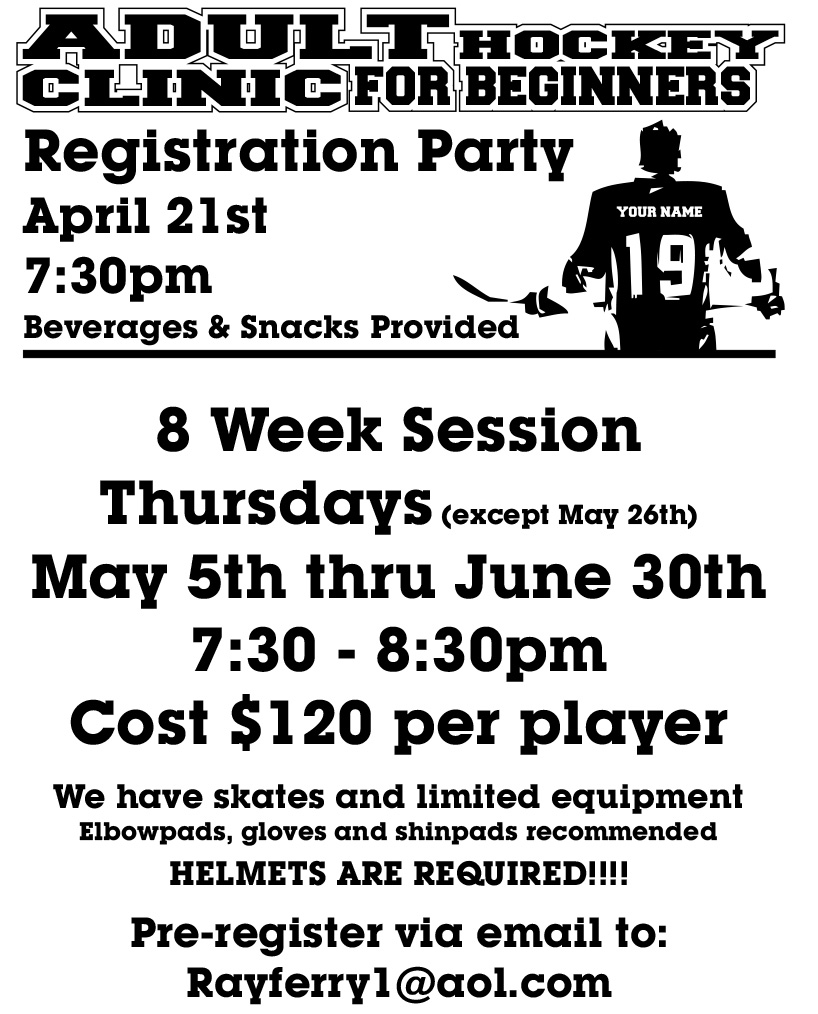 ---
New Public Skating Time
Every Saturday (5:30p to 9:00p) same admission, just more ice time!
---
Youth Learn-to-Play Hockey!
Every Saturday: 9:10am to 10:10am.
You can join us any Saturday at 9:10am. The program is continual. We teach non-skaters as part of this hockey program.